Sep 26, 2017 03:55 PM Central
Tiffany Roberts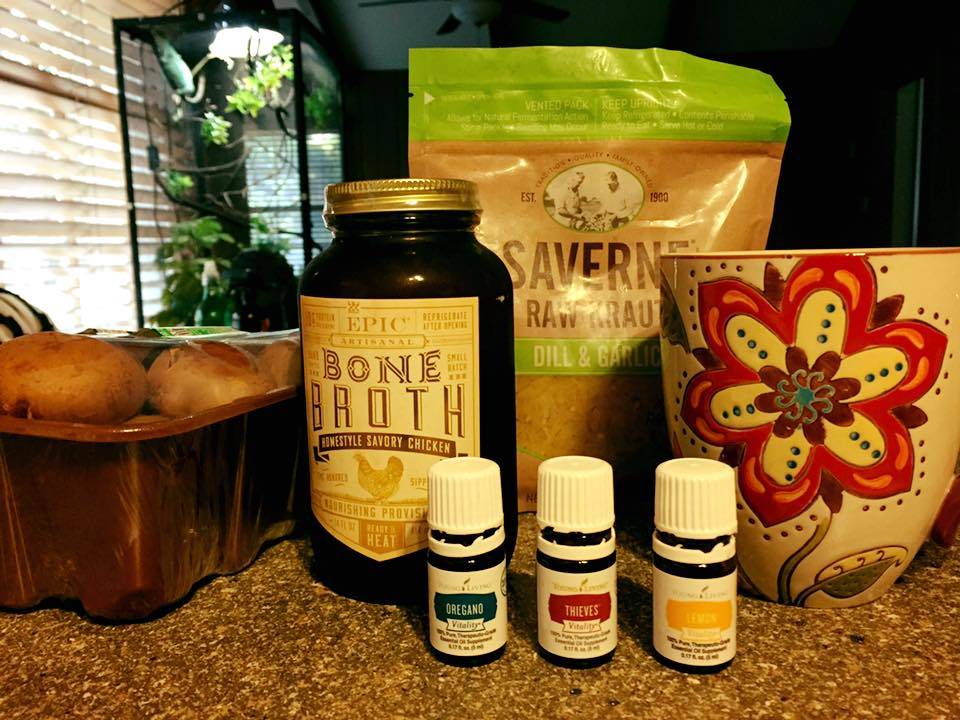 Its that time of year again. Sniffles, sneezes etc are on the way. So what do I do for my family when they become, "under the weather"?
First, your gut health is so important, especially if you are not feeling well. So we use organic sauerkraut to help acidify your bowel. By doing this, you are making sure you have proper "good bacteria" in your gut.
Next we have grain-free or grass-fed organic bone broth. This is in the refrigerated section in the natural health store. Bone broth is so healing to your entire body! For us, I warm the bone broth in a stainless steel pot and chop up organic mushrooms. Once it becomes just hot enough to consume I take it off the heat. Then I put 1 drop of
Oregano Vitality
. This is the ultimate immune supporting soup!
Then I make a nice cup of organic chia tea. I add 1 drop of
lemon vitality
and 1 drop of
Thieves vitality
into this wonderful goodness. If I feel extra special, which is always, I put a splash of raw milk in it for creaminess.
For us this combination helps us start to repair immediately.
I hope this blog has blessed your family. For more information visit my website at
www.oilydoc.net