Jun 14, 2018 06:17 PM Central
Tiffany Roberts
The men in my life have facial hair. With Father's Day coming up this weekend, what better time to give the gift of oils than with a beard oil!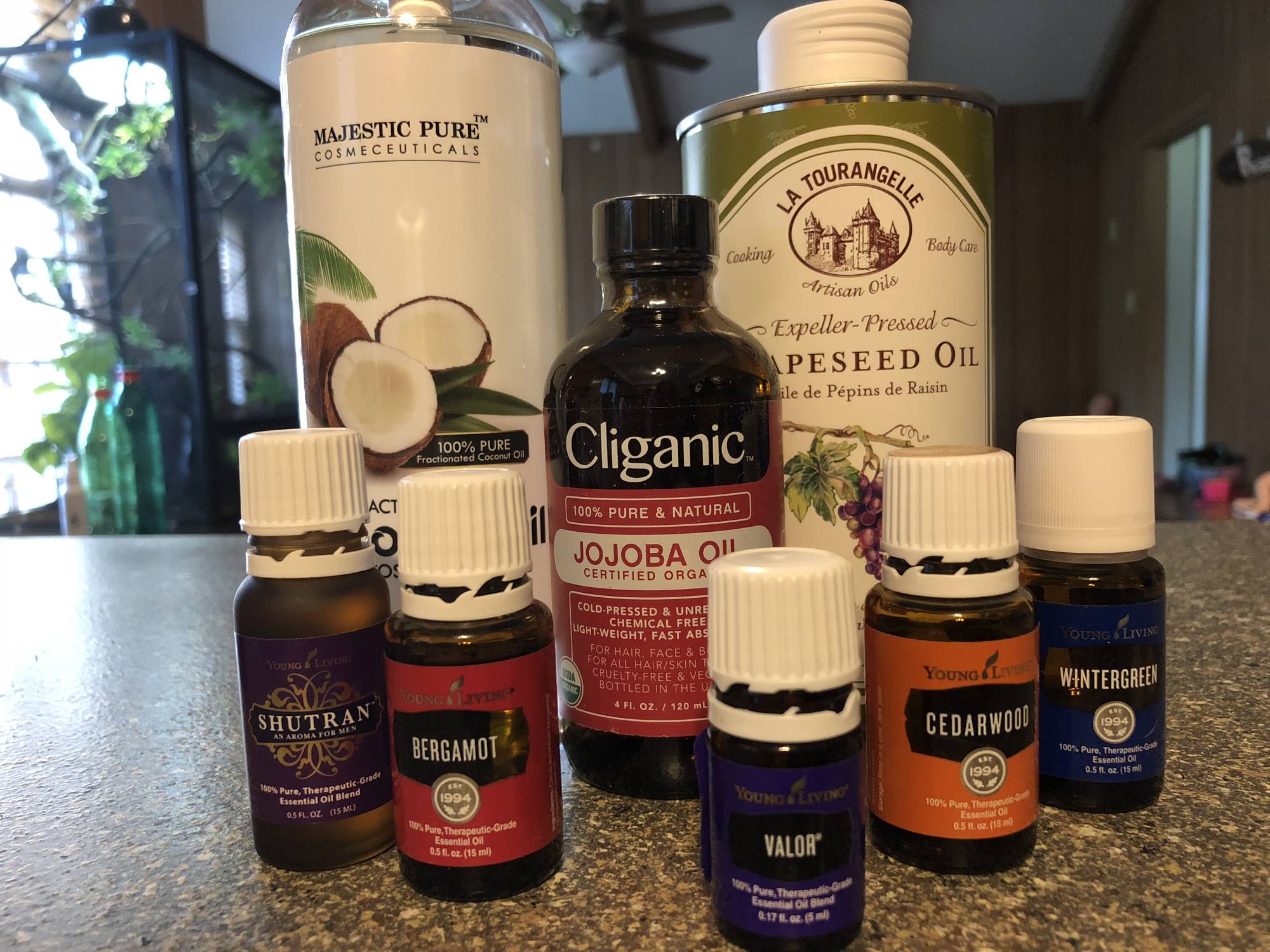 You really can't go wrong with a combination that seems to fit you. I grabbed some oils that I had in stock and for me, this combonation is yummy!
Coconut oil is has been used for centuries and has benefits of its own. Such benefits as being nourishing and moisturizing, conditioning, repairs damage, helps with regrowth, and much more
Grapeseed oil is an excellent source of vitamin E. It also reduces the appearance of aging skin. It also contains Linolenic Acid which can stimulate natural hair growth.
Jojoba oil: did you know that it is not actually an oil, but a wax ester extracted from a shrub? This oil (wax) is also a good source of vitamin E and is a natural conditioner.
Valor
essential oil is great for courage! I want my husband and dad to have courage to face the day ahead.
Cedar wood
will help them concentrate on the tasks at hand.
Wintergreen
induces relaxation. I want them to be relaxed as they face their challenges in the day. And this adds a spicyness that I love.
Bergamot
is for an uplifting scent so they have good feelings about the day ahead.
Shutran
is an empowering blend to create masculinity and confidence.
Directions
Create an equal amount of coconut oil, jojoba oil and grapeseed oil leaving enough room for your essential oils and dropper. A good measure is to not approach the curve at the top of the bottle.
Add in your oils:
Shake together and apply each morning before you start the day!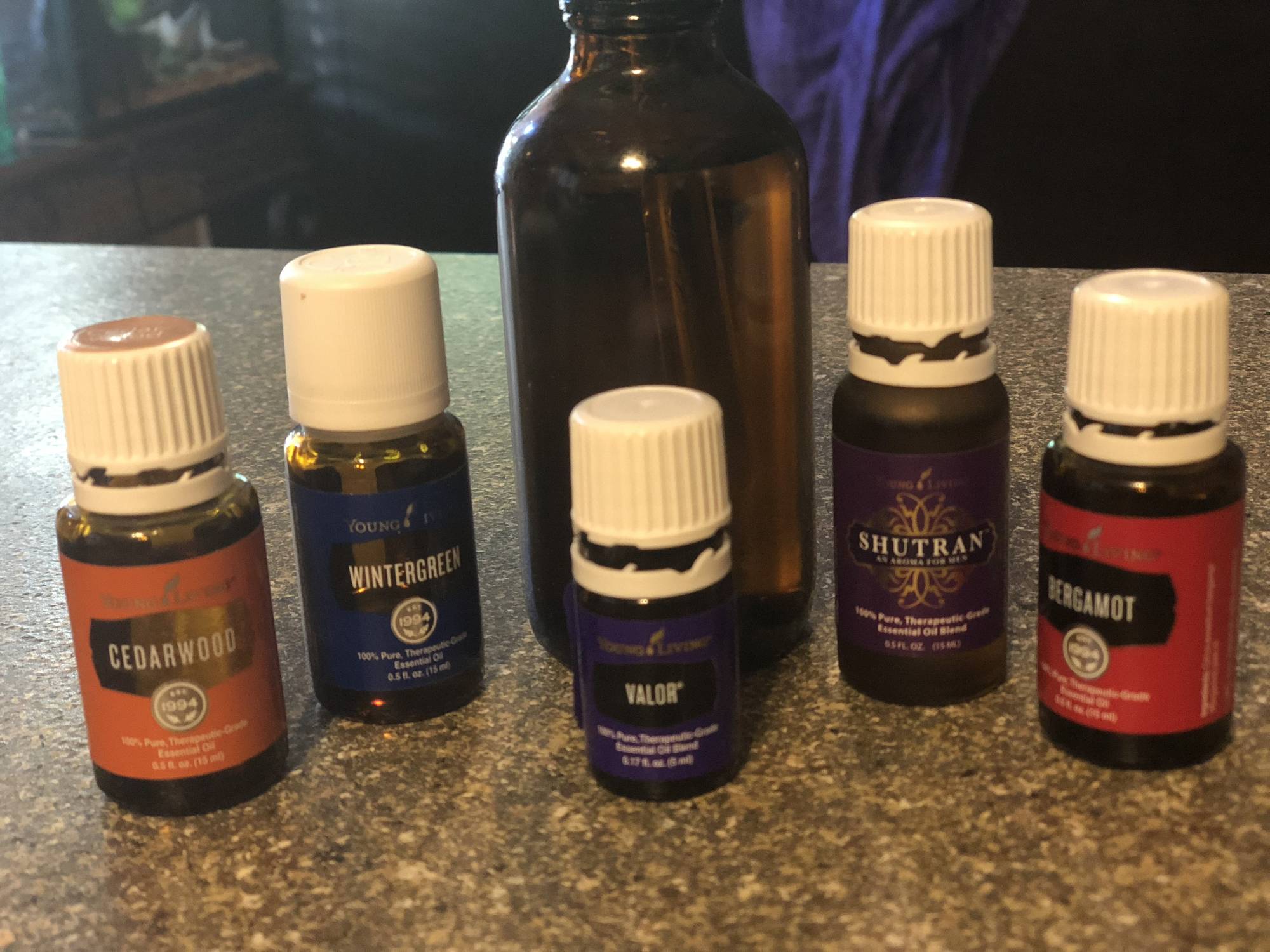 For more information on how to purchase your oils click the opprotunity tab above!